London is one of the most diverse cities in the world and has one of the most outstanding cultures on the planet. Every year, almost 30 million tourists visit the city, which is why it is no surprise that it is still on the top list of many people's travel plans.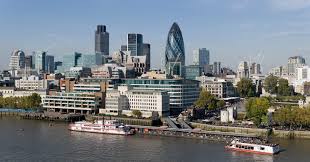 If you are visiting the city of London, check our top list to see what you can do in the following places:

Hampstead Heath
Hampstead Heath is one of the largest parks in the city, which covers around 790 acres of land and is located atop one of the highest points in London. It offers a great view of the city from Parliament Hill.
The park provides the best place to experience nature in London as there is a lot of wildlife around, a number of large ponds, wooded around and grassy fields. You can also take a swim if you are brave enough to swim outdoors in the great British weather. Once done, visit the Kenwood house where you will find curated art collection.

BFI
The British Film Institute or BFI is a must see especially for travellers who love films. It is located on Southbank and is the perfect spot to relax after a stroll. The BFI show different types of films every day and reshowings of cult classics. For those who want to take their cinema seriously, there is also a library and shop to learn more about films. After you are done watching good films, visit their bar and riverfront restaurant where they serve delicious meals and chat with your friends about the films you saw.