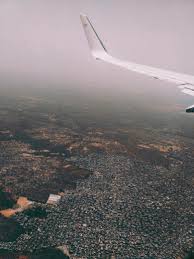 One major expense that we need to shell out when travelling is our accommodation. We cannot get rid of this expense but we can find ways to save and still get the best experience while on our travel destination.
Good thing that there are a lot of website resources that can help us find practical, safe and value for money accommodation even if you are travelling alone, with friends, or with kids.
Here are some ways to find cheap accommodation:

Location
There is no point in booking a cheap hotel if it is still miles away from the town or your chosen destination since you still need to pay extra for transportation. Make sure to find a place that is close to local attractions, food outlets, the beach, the park, public transport and the likes since this will save you money and time.

Travel during shoulder-season
The shoulder-season is the period between the peak and off-peak season. One obvious reason why this is the right time to travel is that the accommodation cost is lower. Not only that since you will be able to enjoy favourable weather and avoid large crowds allowing you to appreciate your destination even more.

Stay in apartments
Apartments and rental homes are a great way to cut on costs. They are usually cheaper and more practical than a hotel. If you are travelling with other family members, you can easily share the cost which will let you save more. Check Airbnb and see its listing.